"Great book to learn both English and French I backed this project
on Kickstarter earlier this year, and I love the finished product.
We're a bilingual family, and my 3 year old and 1 year old kids love
to read it and are super engaged. I highly recommend it!"
- M.B.
"Charming and Educational! We're trying to expose
our little one to as many languages early on as
possible and this book couldn't have come at a better
time. Not only is it engaging for small children with its
charming 
characters, but it teaches languages in a fun
and educational way. I can't wait to get more books
from this series once they are out!" 
- L.A.
" This book is amazing, as a trilingual Lebanese family it is so
hard to find books that match our speaking style at home and
this book addresses this issue head on. It's so amazing to be
able to read to our baby in two of the languages we speak
at home simultaneously. The book is so high quality too and
our son absolutely loves it!" - MBM
" Lovely and easy read. Great book for parents
who want to 
raise kids to be bilingual.
Fun and creative artwork as well!" - Anonymous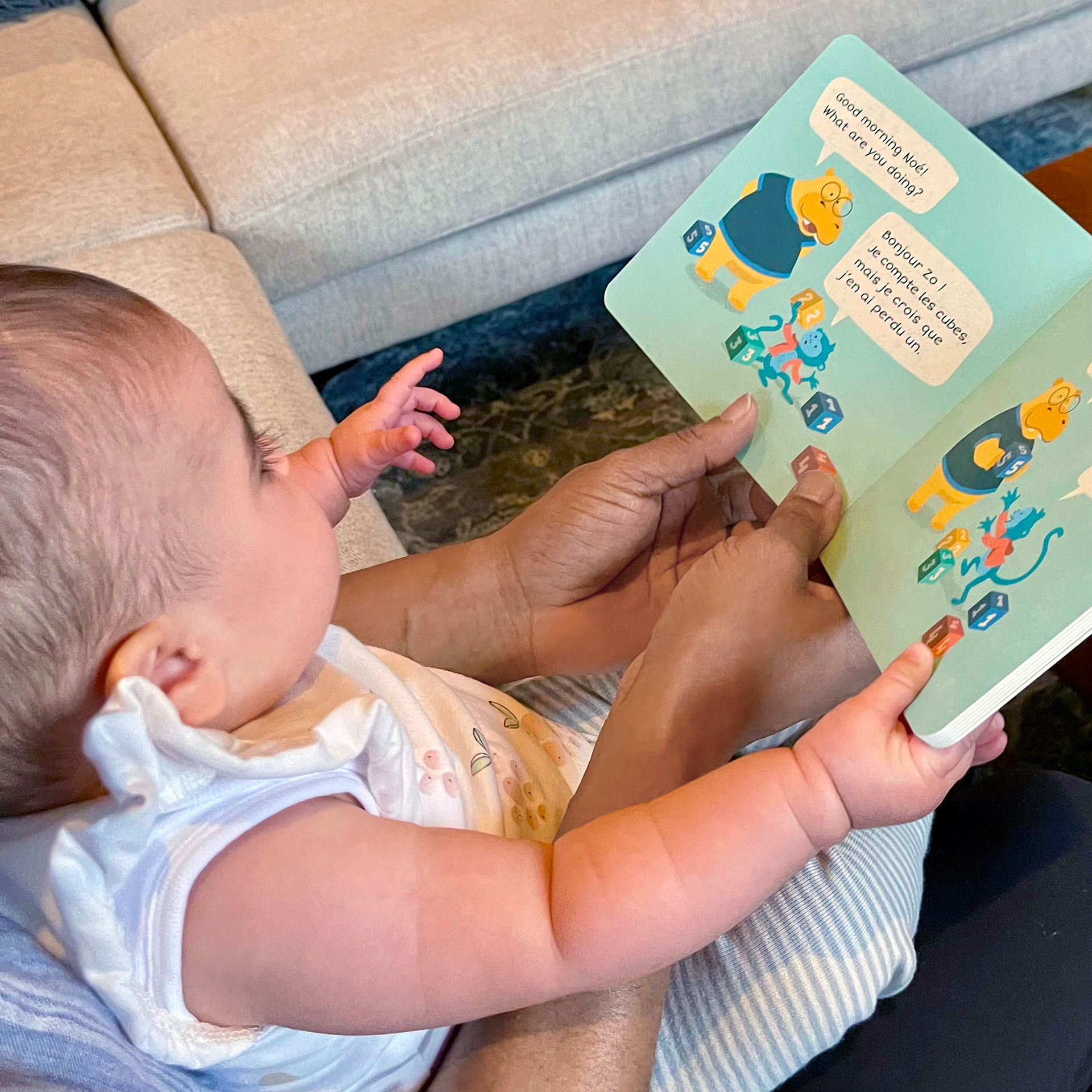 " It was very easy to introduce our son to the French language
with this book. It's simple, straightforward and
very engaging! Plus, the full translation online helped
a lot since I'm not a native speaker. He also loved putting
together the sticker cubes like the story!" - R.A.
" Our daughter is so excited to start learning a new language.
This beautifully designed book is such a great tool
for her to be introduced to French. We can't wait 
or the next book in the series to come out." - S.K.
"I love this book! The idea is fascinating. It helps kids
to learn English and French in a simple yet
untraditional way. Colors and characters are very
interesting for kids. My sons (who are 5 and 1) love it.
Absolutely a must buy. Learning languages can be boring,
but not when you have the right tools
such like this book!" - O.R.
" We just received this book and already love reading it to our daughter!
I've been trying to find a French/English book for a while.
Definitely recommended!" - M.B.